How to Build a Connected Supply Chain
Connecting your supply chain can be a daunting task, but it's essential to success in the modern marketplace. By taking advantage of data and technology, you can create a more efficient, cost-effective supply chain that meets the needs of your business – and your customers. Here is how to get started.
Define your business goals and objectives
When starting or growing a business, it is important to develop a set of goals and objectives that clearly define what success looks like.
A sound analytics plan should include key performance indicators (KPI) that measure the success of the business in meeting its objectives. These KPIs should be based on specific data points, such as sales volumes, customer satisfaction scores, and website analytics.
Beyond this, businesses need to have achievable goals for tracking their growth to continue building momentum. This includes being able to quickly identify where marketing dollars could most effectively be used to acquire new customers, or where operational improvements can be made to increase efficiency and reduce costs.
Goals and objectives are the cornerstones of success for any small business so setting clear expectations from the start is vital for long-term growth and sustainability. With careful analytics planning and determination to reach these desired outcomes, businesses can ensure they successfully reach their full potential.
Research your supply chain options
When researching your supply chain options to make the most effective decisions for your business, analytics planning should be at the top of your list.
It is important to analyze reliable data when making informed choices about your supply chain. The analytics process can help narrow down the best strategies for efficiency, cost effectiveness, and shipping timeframes.
Sources like market analytics software provide relevant insights that measure trends over time, so you can identify patterns in customer demand and plan accordingly. Determining accurate forecasting options will help you to meet peak demand periods, as well as decide optimal inventory storage or production levels.
By taking advantage of analytics planning when researching supply chain options, you can make sure that you choose the right method for the future success of your business.
Select the right technology platform
When it comes to selecting the right technology platform for business analytics, there are some considerations. It is important to consider the company's analytics planning process as well as any analytics tools that will be used to develop and deliver insights. In addition, you'll need to assess the current technology infrastructure, including hardware and software, data sources, security measures, and user access control.
Furthermore, scalability should be taken into account to ensure the analytics platform can adapt over time as analytics needs grow while considering workloads to optimize performance. This balancing act will allow you to select the best-suited solution at each step of your analytics journey while also minimizing risk—now and in the future. Taking the time to plan with foresight will ensure resources are directed efficiently and effectively throughout your analytics strategy's lifecycle.
Ultimately, this kind of comprehensive assessment will help reduce stress on stakeholders by providing confidence that objectives are achievable —allowing them to focus their energy on getting work done quickly and driving long-term success for their business. Said simply: The right tech platform has the power to open up unprecedented opportunities across operations and customer engagement with analytics results that showcase real value.
Making sure all factors of investment have been accounted for is worth every minute you put into it. Planning leads to long-term success for businesses looking to create sustainable returns from analytics projects both large and small. Properly investing in the correct tech platform starts here!
Implement the selected technology platform
Implementing a technology platform can seem like an overwhelming task, but taking the time to plan can help ensure success.
A solid analytics planning process should begin by assessing the current infrastructure and identifying any areas that require improvement or additional resources. Technical teams should review the proposed platform for compatibility and evaluate all cost implications, including usage fees, installation costs, and training.
Once the analytics process is complete and the proposed platform has been approved, it is time to launch the initiative. This includes assigning roles and responsibilities to different stakeholders to effectively deploy the platform across multiple devices.
For a complex technology platform, a comprehensive launch strategy must be developed which ensures stability and reliability during peak usage hours. With professional analytics planning and an effective deployment strategy in place, organizations are well-positioned to take full advantage of their chosen technology platform.
Manage and monitor your supply chain
Managing your supply chain can be one of the most essential components of running a successful business. It's critical to understand and analyze the flow of goods and services from their source so that products can reach customers quickly and efficiently.
To this end, analytics planning should be used to establish an effective supply chain strategy. This requires forecasting customer demand, optimizing inventory levels, synchronizing transportation schedules, anticipating potential disruptions in the supply chain, and generally streamlining production.
With real-time analytics programs in place, companies can use data to detect problems before they occur, thus ensuring that inventory is efficiently stored and tracked right up to the point of sale. Not only does this help with managing available resources more effectively, but it also enables you to monitor exactly how those resources are being used.
Used correctly and strategically, analytics programs will provide invaluable insights into all key areas of your company's operations – from sales patterns and customer trends to transportation costs and local laws surrounding import/export shipments – to accurately manage and monitor every step of your supply chain.
Conclusion
A supply chain is crucial to the success of any business, yet many businesses don't put enough thought into their supply chain or rush into selecting a technology platform without doing their research first. By taking the time to define your business goals and objectives, research your options, and select the right technology platform for your needs, you can set yourself up for success.
Implementing and managing your supply chain doesn't have to be complicated or overwhelming; with careful planning and monitoring, you can keep your supply chain running smoothly and efficiently.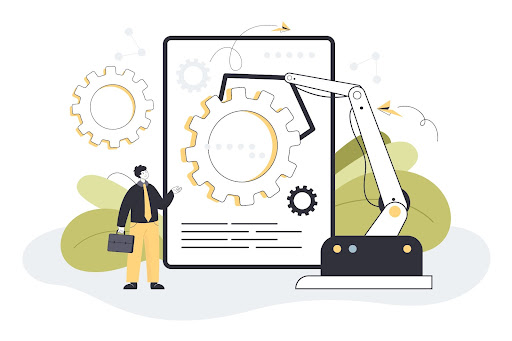 A 6-Step Guide to Strategic Workforce Planning
Are you looking for a way to ensure your company has the right people in the right roles? If so, then you need to consider strategic workforce planning. In this guide, we'll cover everything you need to know about workforce planning, from developing a strategy to implementing it. By the end of this guide, you'll be ready to create a plan that will help your business thrive. So let's get started!
How to Run a Product Design Workshop? 6 Key Tips to Have Success
Product design workshops are a great way to get stakeholders involved in the product development process. However, running a successful workshop requires careful planning and execution. In this blog post, we'll share some tips on how to run a successful product design workshop.