10 Product Packaging Example: Suitable for Business Branding
Product packaging design can make or break a product's success. A well-designed package will attract attention on the shelves and persuade customers to purchase the product, while a poorly designed package will do just the opposite.
In this blog post, we'll take a look at 10 amazing examples of product packaging design that caught our eye. From creative ways to display information to clever use of negative space, these packages are sure to inspire your next design project.
The importance of product packaging design
Product packaging design is an essential component of strategic planning and marketing, as it helps to convey important aspects such as brand identity and unique selling points. As the global economy shifts, companies must ensure that their product packaging stays up to date with current trends in order to maximize sales potential and advance strategic objectives.
Good product packaging design emphasizes the qualities of a product or brand: the shape and size of the package, the colors used, text featured, artwork displayed all need to accurately capture and engage potential customers while effectively conveying its messaging.
Companies are also increasingly turning to strategic planning consulting firms specializing in product packaging design to gain an edge in this increasingly competitive market. Investing in product packaging will not only draw attention to a brand or a product but should be viewed as an integral part of any strategic planning process.
To maximize success, all strategic plans must include thoughtfully crafted product packaging that aligns with both mission objectives and marketplace preferences. Ultimately, strategic product packaging design can make all the difference for a company's products – from gaining customer attention to ensuring those customers have a positive experience with their purchase.
Not taking advantage of this simple yet powerful tool for strategic success is no longer an option in today's competitive marketplace. Investing time into making sure your product's packaging stands out from your competition can be key to achieving your strategic goals.
10 examples of amazing product packaging design
When it comes to strategic product packaging design, one cannot overlook some of the most impressive examples in today's market. From textured materials and intricate patterns to clever branding ideas and beyond, an attention-grabbing packaging design can make all the difference in terms of customer perception.
To illustrate the artistry of packaging design, here are 10 examples that stand out from the crowd:
1. Delvaux's shoebox. It displays a unique combination of neutral tones with a hint of golden detailing.
2. Neologistico's strategic planning consulting kit. It employs a sleek minimalism with strategic typography for maximum impact.
3. The IKEA Tema Packaging series. In this one, simple lines and subtle gradations create an eye-catching visual.
4. Copernicus Toys' 'Teddy Robot'. It employs vivid colors to portray a window into a playful world.
5. Snapfish's album presentation packs. These combine robust construction with playful elements to communicate quality and reliability.
6. Nike Epic React Flyknit 2 shoes joy box. It offers interactive elements that bring the brand concept to life.
7. Lavazza's capsule boxes. These blend artistry with functional convenience for an informative product experience.
8. Haagen-Dazs pints' tuck tab box design. This design have a straightforward yet efficient execution wrapped in elegance.
9. Cadbury Mini Eggs cartons. These ones display whimsical color coordination as well as deliciousness!
10. Birchbox beauty. It awards range with bold saturated colors packaged within delicate matte finishes.
Altogether, these ten packages demonstrate that strategic planning consulting combines with remarkable designs can lead to amazing product packaging designs that customers will love!
How can you be creative with your own product packaging designs
For business owners looking to stand out from the competition, strategic planning consulting can help in terms of product packaging designs. With strategic planning, businesses will be able to create a unique design for their products that accurately reflects the company's values and competitive positioning in the marketplace.
From choosing the right material for your product packaging to customize shapes, sizes and colors, strategic planning consulting can provide expert advice on how to maximize creativity when creating packaging designs.
Additionally, strategic planners can help businesses understand the key elements that make up effective packaging designs such as fonts, images and text. As well as providing strategic insight into how to select materials that suit specific product profiles and add value or special effects such as waterproofing or scratch resistance.
With strategic planning consulting businesses can ensure their products truly stand apart by utilizing their own creative packaging designs with confidence.
The power of good packaging design
Good packaging design has the power to make or break a product's success. From strategic planning and market analysis, to graphic design and strategic consulting, a well-designed package can be instrumental in driving sales across channels and platforms.
By creating a uniform, intuitive look that consumers find appealing, companies are able to better differentiate their products from those of the competition. Furthermore, clear directions and targeted messaging on packages can help provide customers with valuable information about what is inside before they make a purchase.
Also, by taking into account consumer behavior and strategic planning consulting to come up with effective packaging solutions tailored to their target market, businesses can more effectively capture potential buyers' attention – thus setting themselves apart from the competition.
From brand recognition and customer loyalty, to competitive positioning – good package design is an essential tool for successful marketing in today's highly saturated marketplace. When done right, it provides businesses with a strategic advantage that is hard to ignore.
Conclusion
Good product packaging design is essential if you want your product to stand out on the shelves and in people's minds. It can make all the difference between a successful launch and a complete flop. And, as we've seen from these 10 examples, it doesn't have to be complicated or expensive to create effective packaging design. Sometimes, simplicity is key.
So, get creative and think outside the box – pun intended! – when designing your own product packaging. Remember, first impressions count…for potential customers and for your bottom line.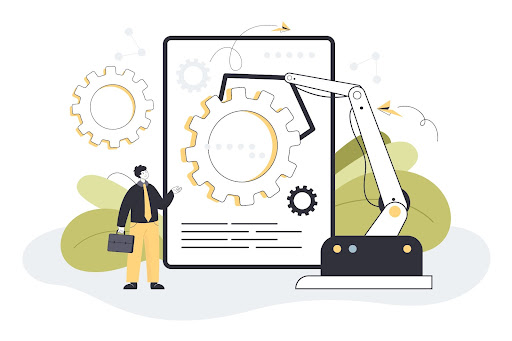 A 6-Step Guide to Strategic Workforce Planning
Are you looking for a way to ensure your company has the right people in the right roles? If so, then you need to consider strategic workforce planning. In this guide, we'll cover everything you need to know about workforce planning, from developing a strategy to implementing it. By the end of this guide, you'll be ready to create a plan that will help your business thrive. So let's get started!
How to Run a Product Design Workshop? 6 Key Tips to Have Success
Product design workshops are a great way to get stakeholders involved in the product development process. However, running a successful workshop requires careful planning and execution. In this blog post, we'll share some tips on how to run a successful product design workshop.